NEW Soldering Rework Station & Soldering Iron HOT AIR WEP 992D FAN, FOR EUROPE !
Professional Repair Tolls
BGA Rework Station WEP 992D FAN
*Fast Shipping From EU to EU
Without Customs amd Duties
* 23% VAT Refund for Companies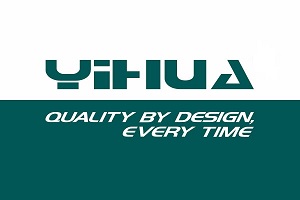 Łatwy zwrot towaru w ciągu

14

dni od zakupu bez podania przyczyny
YIHUA/WEP 992D Soldering Rework Station
Features
1. 992D soldering rework station has a large LCD display which allows for dynamic wind speed display. The indication is clear at a glance.
2. Because of the SAMSUNG SCM and PID program, this equipment can achieve the real-time tracking and correction of air gun temperature and soldering iron temperature. The temperature is highly stable within a fluctuation range of ± 1℃.
3. YIHUA-992DA comes with fast temperature rising. Only 10 seconds is required for the temperature rising from 30℃ to 300℃.
4. Both the air gun and soldering iron are designed with the -50℃ to +50℃ temperature compensation function. In addition, they have the Fahrenheit / Celsius temperature conversion function.
5. The air gun has the manual / automatic mode switching function, while the soldering iron has the sleep function with the time setting range of 0-99 minutes.
6. Our soldering rework station is highly stable. Its handles apply the high temperature resistant silicone wire. The silicone wire has no damage within 30s when touching the soldering tips of 300℃. Besides that, this equipment employs the stainless steel tube and latest ceramic skeleton heater.
7. The soldering iron has the smoke absorption function. Smoke generated by the soldering iron will be immediately sucked away. Such function aims to achieve the air purification effect, thereby creating a healthy, environmental environment for the users.
8. If necessary, the YIHUA-992D soldering rework station with smoke absorber can be equipped with a vacuum suction pen, which is used to draw the IC. Before using, you need to unplug the soldering iron suction tube from the soldering iron interface, and then install the vacuum suction pen.
9. Not to mention, this soldering rework station has the highest security. With the ABS fan antilock function, the system will immediately cut off the air gun power when the air fan is out of control. Therefore, the user's security and environmental safety can be further ensured.
10. The iron holder is made of ferroalloy. Its bottom is fixed with sponge. Additionally, the iron holder seat is more convenient to sue with a solder wire fixed axis.
11. The machine part of the device has a self-test function. It can automatically protect itself from over-temperature, short-circuit, open circuit, over load, etc.
12. There is a whole power switch behind the machine. Please turn off the main switch so as to save power and ensure safety, if the machine is not intended to use for a long time.
Parameters
 
Rated Voltage
AC 220V±10% 50Hz
Power
720W±10% (Max.)
300℃ The thermostat power of (high-speed PID program, energy saving)
250W ±10%
Working Environment
0 ~ 40℃ relative humidity < 80%
Storage Environment
-20 ~ 80 ℃ relative humidity < 80%
Body Size
255*188*125mm
Weight
5.11KG
Parts
Item
Hot air rework
Soldering iron
Work Voltage
AC 220V±10% 50Hz
AC 26V±10% 50Hz
Output Power
550W
75W
Temperature Range
100℃~ 480℃
200℃~ 480℃
Airflow Type
Brushless fan
---
Air Flow
120L /min (Max.)
---
Temperature Stability
±1℃ (Static)
±1℃ (Static)
Display Type
LCD display
LCD display
Temperature Correction Type
The PID digital program proofreading
The PID digital program proofreading
PID Temperature Correction Cycle
Rapidly 20ms
high-speed 100ms
Heating Elements
Ceramic skeleton heater
Hakko heater
Standard Nozzles/Tips
(10mm, 8mm, 5mm, 3mm, 13mm) 5 PCS nozzles
B
Tip Ground Impedance
---
< 2Ω
Tip of Ground Voltage
---
< 2mV
24 Miesiące Gwarancji