Privacy Policy
Privacy Policy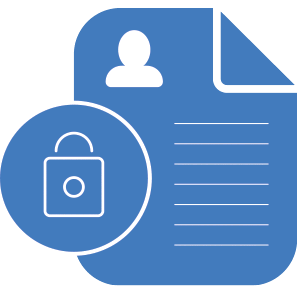 What data do we collect about you?
Data collected during registration

In order for you to use some of the functions of our system, you will need to register. During registration, we will ask you for your email address and password that you will use on our site.
Data collected during the purchase transaction

Before we can make a purchase transaction in our store, we will ask you for your name, surname, address, phone number, and details of the payment method, e.g. credit card type, credit card number, expiration date, CVV number.
Data collected automatically

During your visit to our website, your visit data will NOT be automatically collected, e.g. your IP address, domain name, browser type, operating system type, etc., as there is no need to do so
Data collected when you contact us

When you contact us via the website, telephone, e-mail, etc., you provide us with your personal data, e.g. name, surname, email address, etc

How do we use your data?
Under no circumstances will we sell data collected about you to third parties.
The data collected during registration will be used only to enable you to log into our system. Registration is obligatory if you want to make a purchase.
The data collected during the purchase transaction will be used to complete the transaction, including the collection of money from you and sending you the ordered goods. Your data may for this purpose be transferred to a company that supports payment transactions in order to charge your credit card. The company will not use this data for any other purpose. Providing this data is mandatory if you want to make a purchase.
The data will be processed by eprime MAREK MUCHA for the purposes of direct marketing of goods or services offered by eprime MAREK MUCHA, whereby the customer has the right to object to the processing of his data in this regard
If you subscribed to our Newsletter or otherwise agreed to receive it, we will use your information to send you our newsletter. You will be asked if you want to receive the Newsletter during registration.
Data collected during the correspondence between you and our service will be used only to answer your query.
In the case of control of the Inspector General for Personal Data Protection, your data may be made available to the employees of the Inspectorate in accordance with the Personal Data Protection Act.
In the event of a breach of the Regulations of our site, violation of the law, or if required by law, we may disclose your information to the judicial authorities.
How will we contact you?
If you have made a purchase transaction, you can receive emails about your transaction from us. We can also contact you by phone if we have important information about your transaction.
If you subscribed to our Newsletter or otherwise agreed to receive it, you will receive our newsletter by email.
How can you inform us about the change of data?
After logging into the system and selecting the Data section, you can make changes or delete your personal data collected during registration and used to log into the system and send the Newsletter. The data used for the purchase transaction can not be changed or deleted, as it is part of an invoice or bill. Data collected automatically can not be changed or deleted.
The use of cookies ("cookies")
Our website may use cookies to identify your browser when using our site, so that we know which page to display. Cookies do not contain any personal data.
How do we protect your personal information?
Communication between your computer and our server when we collect your personal data, can be encrypted using SSL (Secure Socket Layer). In addition, our databases are protected against access by third parties.
The eprime MAREK MUCHA company protects personal data against disclosure to unauthorized persons, removal by an unauthorized person, processing in violation of the Act and change, loss, damage or destruction
Who some of your personal data is transmitted to:
1. Data of companies making payments to make payments
https://www.payu.pl/
https://www.paypal.com
https://www.idosell.com
https://www.paylane.pl
2. Data of companies providing courier services for delivery of goods
http://www.poczta-polska.pl/
https://www.ups.com
https://www.dpd.com.pl/
3.Operator of the Online Store
https://www.idosell.com
IAI S.A. with headquarters in Szczecin, Aleja Piastów 30, 71-064 Szczecin
4. Data of the accounting office for settlement purposes
Biuro rachunkowe Business-Tax Sp. z o.o.
ul. Bolesława Krzywoustego 105/21
51-166 Wrocław
biuro@business-tax.pl
5. Details of companies providing the goods storage and shipment service
Best-Party Mucha Dominik
ul. Młyńska 41/4 48-200 Prudnik
kontakt@best-party.pl
Changes to our privacy policy.
We reserve the right to change this privacy policy by publishing a new privacy policy on this site.
contact
The company collecting data: eprime MAREK MUCHA UL.FREDRY 13/4 59-300 LUBIN
If you have additional questions regarding privacy protection, please contact us using the contact form on the contact page.